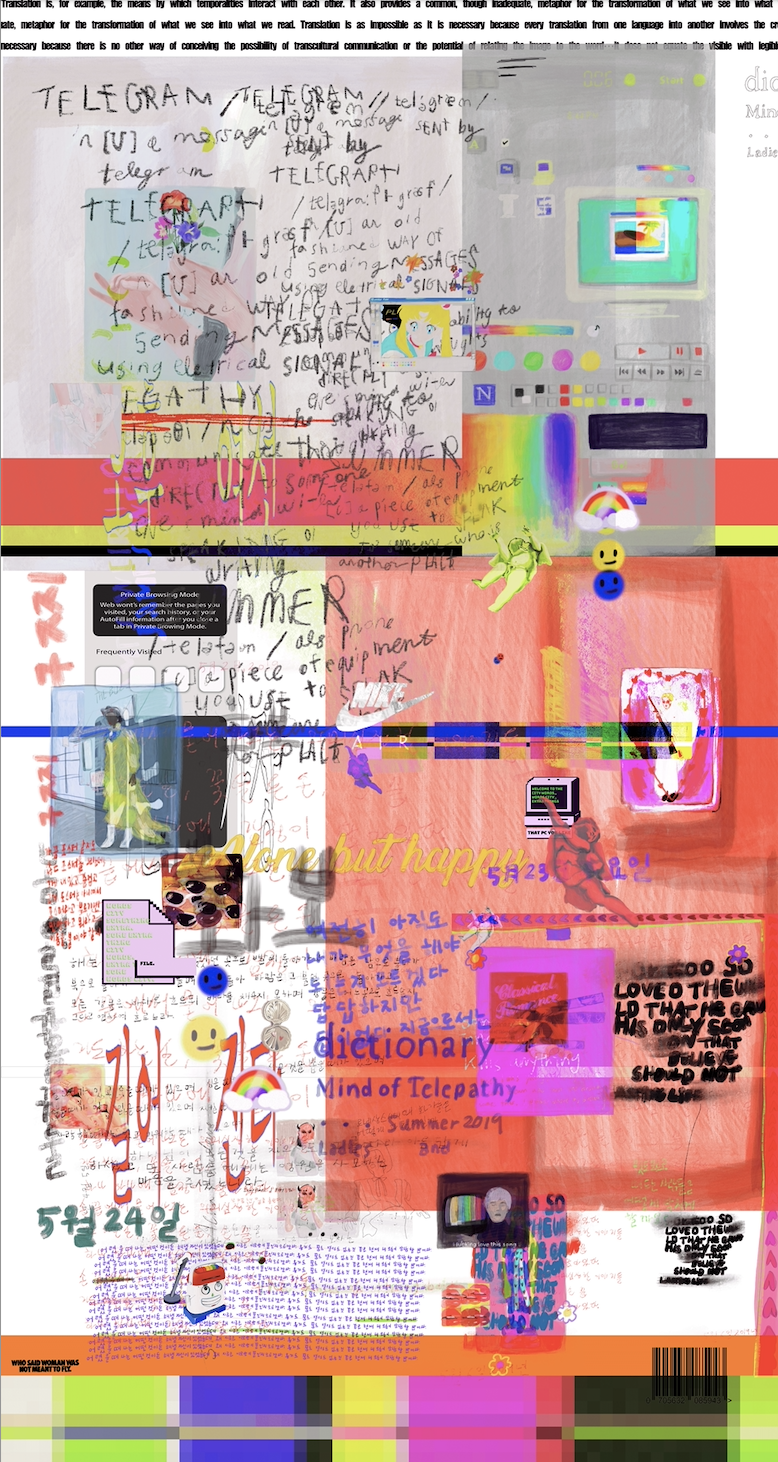 Jogakbo is an installation of 3.3-feet long digital print on linen. This installation is part of my MFA Thesis, You are the Only Sentence I Cannot Throw Away, which currently is in view at Jordan Schnitzer Museum of Art at WSU, from March 29th 2022 to May 7th 2022, and will be viewed at Greater Denton Arts Council in Denton, TX until August 2022.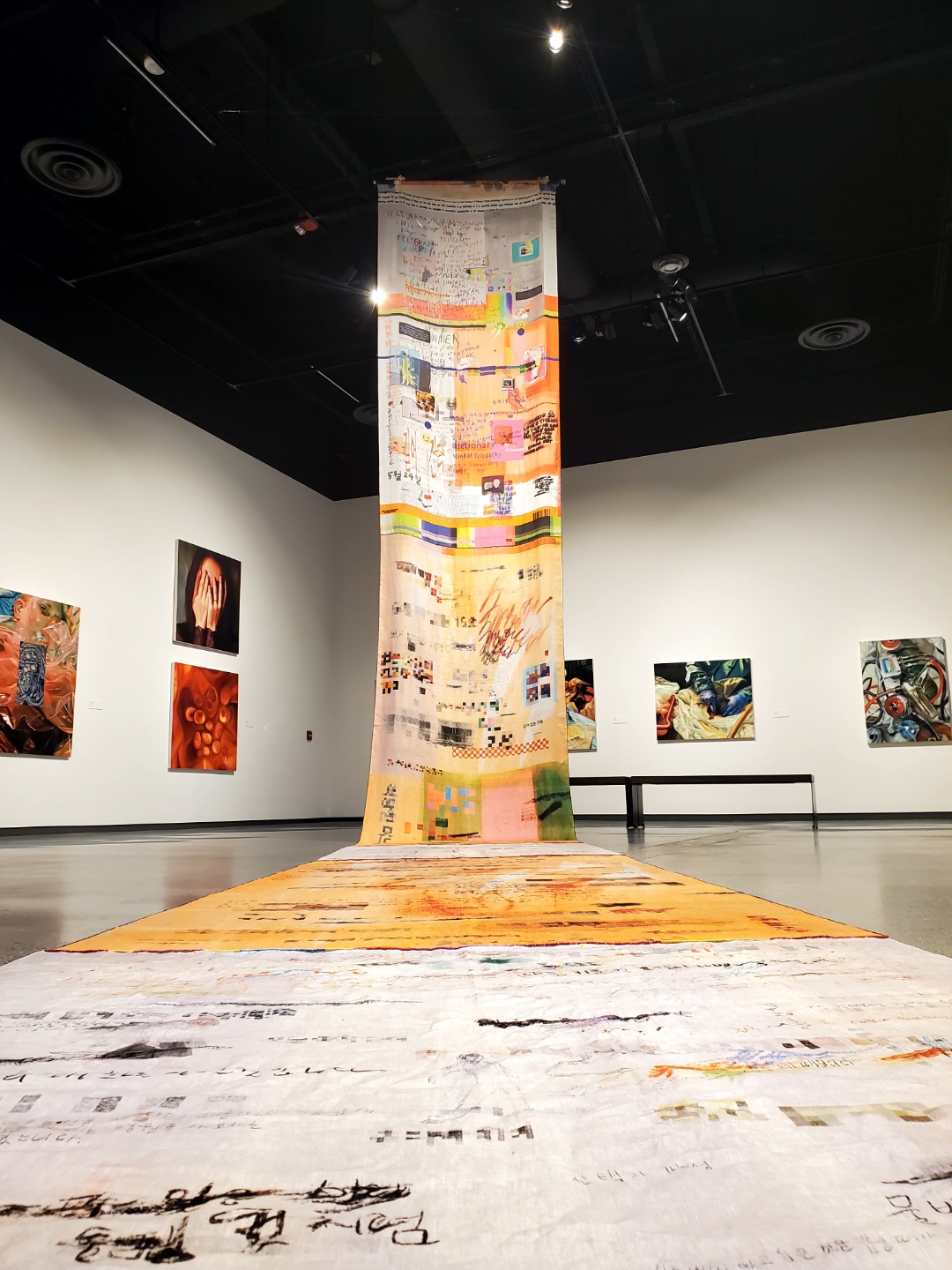 Inspired by traditiona Korean patchwork, Jogakbo, this scroll print is a repication of traditional and cultural object that represents my origin, South Korea. The overarching theme of this piece is a linguistic ambiguity. Through this theme, I investigate different layers of translation of Korean and English by unifying digital media and tangible material. Each piece of linen is hand weaved with various colored threads.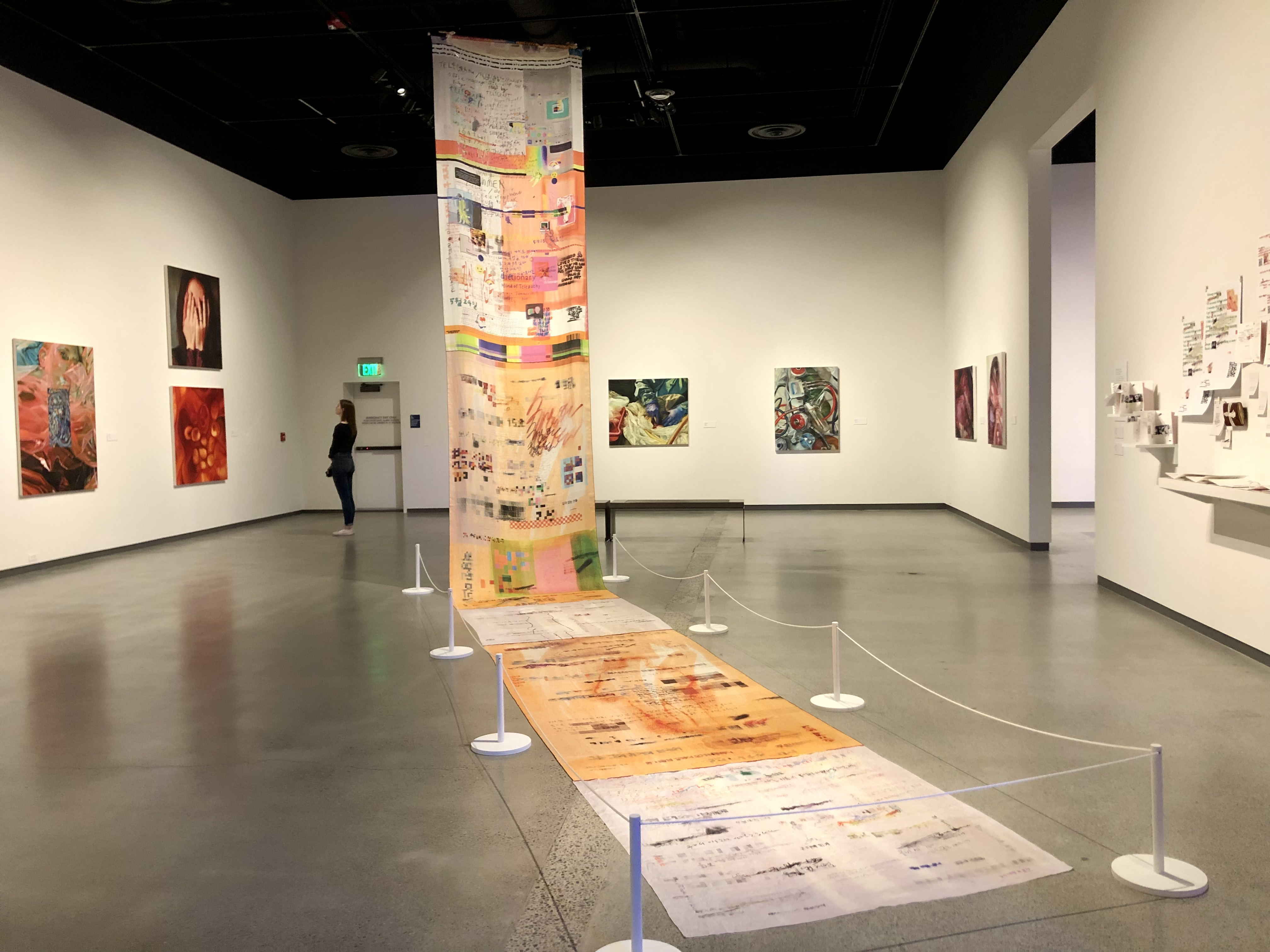 photo taken at Jordan Schnitzer Museum of Art at WSU 2022.